Frequently Asked Questions
What routine maintenance do I need to do for my Sub-Zero?
Sub-Zero recommends twice-yearly condenser cleanings. Some models require additional service such as replaceable water filters and air filters as well as chemical cleaning on ice machines. Your Tri-City Appliance technician will advise you of which issues need to be addressed on your specific model.
What warranties do I get with my Sub-Zero?
See Sub-Zero's Product Limited Warranty and Wolf's Product Limitied Warranty here:

Sub-Zero Warranty
Sub-Zero Outdoor Warranty
Wolf Warranty
Wolf Outdoor Warranty
What temperature settings should I keep my Sub-Zero at?
Sub-Zero recommends 38° for your refrigerated section and 0° for your frozen section. However, there is a range that the unit will allow temperatures to be set at if a different temperature is desired.
Does Tri-City Appliance give timed appointments?
We provide one hour windows of when to expect our technicians. A phone call is made between 2:00PM and 4:00PM the prior business day to advise you of the window to expect our technician. For customers who know either an AM or PM appointment is necessary, we do our best to provide your service call in that time frame.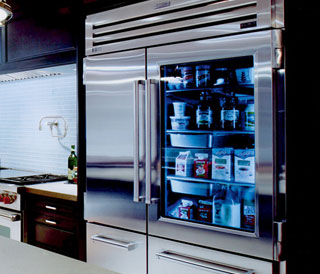 Questions?
Visit our Frequently Asked Questions section to browse for solutions.
Contact Us
Tri-City Appliance's staff is on hand to assist you with all your Sub-Zero Wolf needs.
Request Service